Disclaimer: NJBC is NOT hiring. We are NOT offering employment positions. The below is information regarding lactation/breastfeeding positions in New Jersey.
Lactation Related Positions in NJ
North Hudson Community Action Program WIC is hiring a Breastfeeding Coordinator.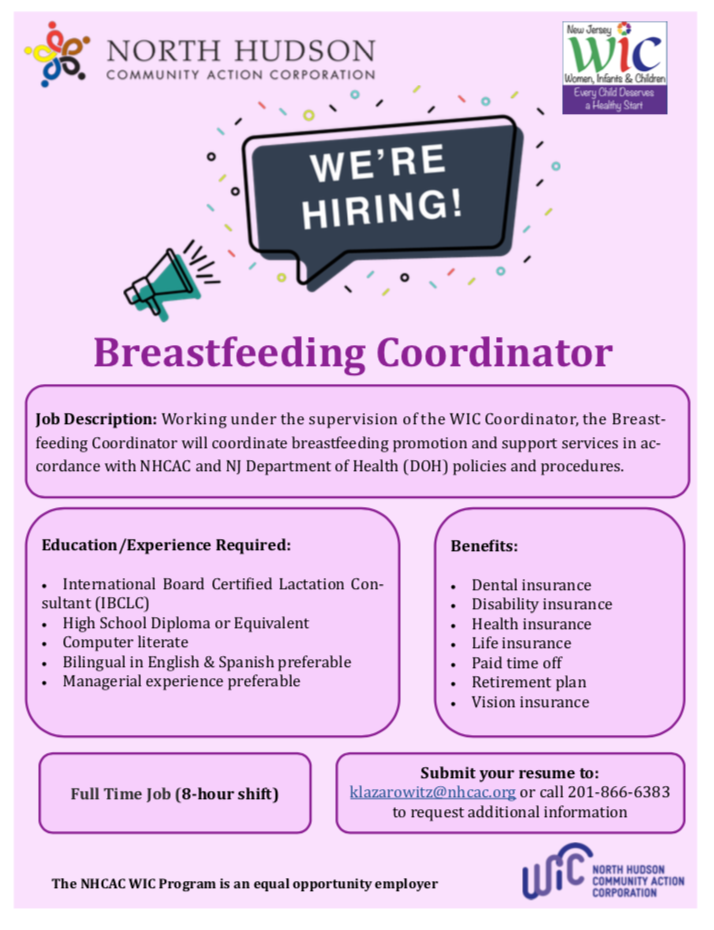 NJBC is looking for volunteers and interns!
Seeking a grant writing intern and/or volunteers. Please contact marytubek@gmail.com for further information.