Disclaimer: NJBC is NOT hiring. We are NOT offering employment positions. Below is information regarding lactation/breastfeeding positions in New Jersey.
The Perinatal Health Equity Initiative is hiring!
More info and application here.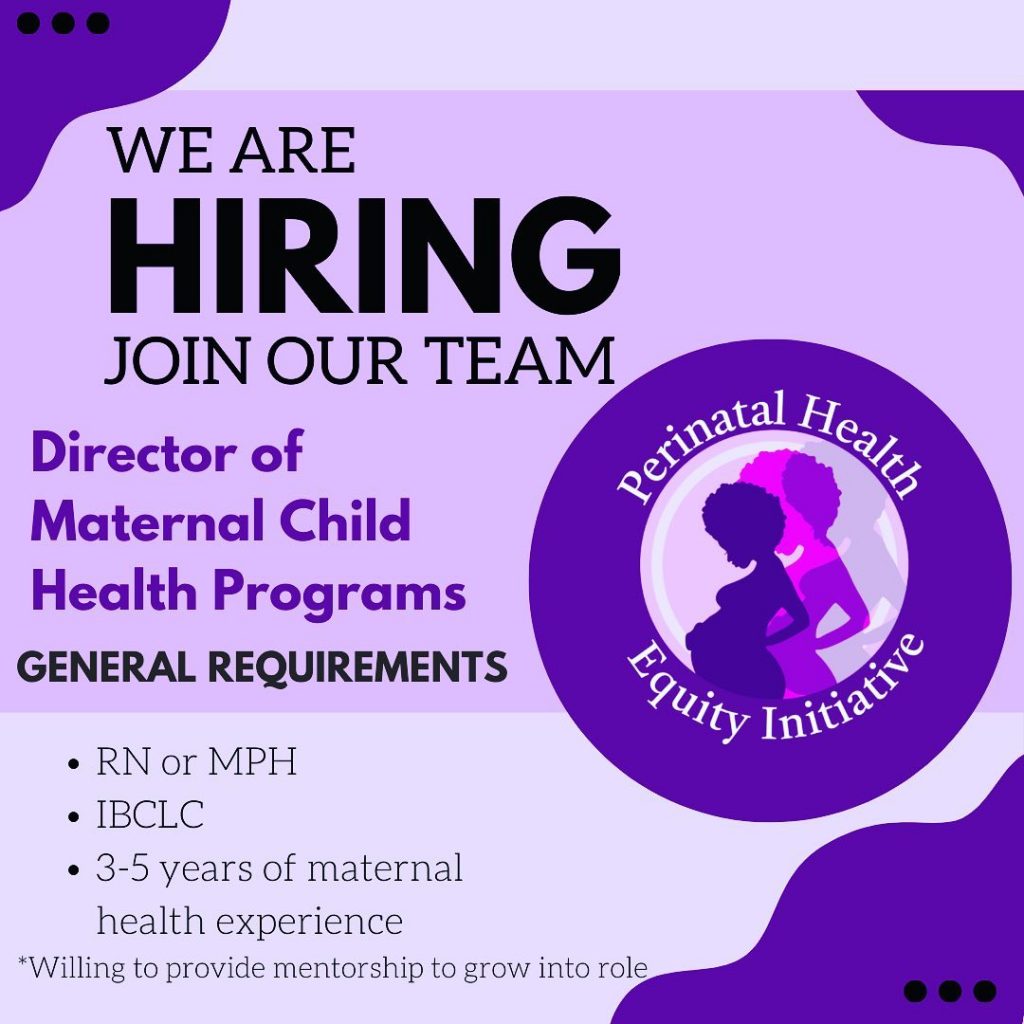 NJBC is looking for volunteers and interns!
Seeking (unpaid) interns and volunteers. More info here!
Email njbreastfeedingcoalition@gmail.com for further information.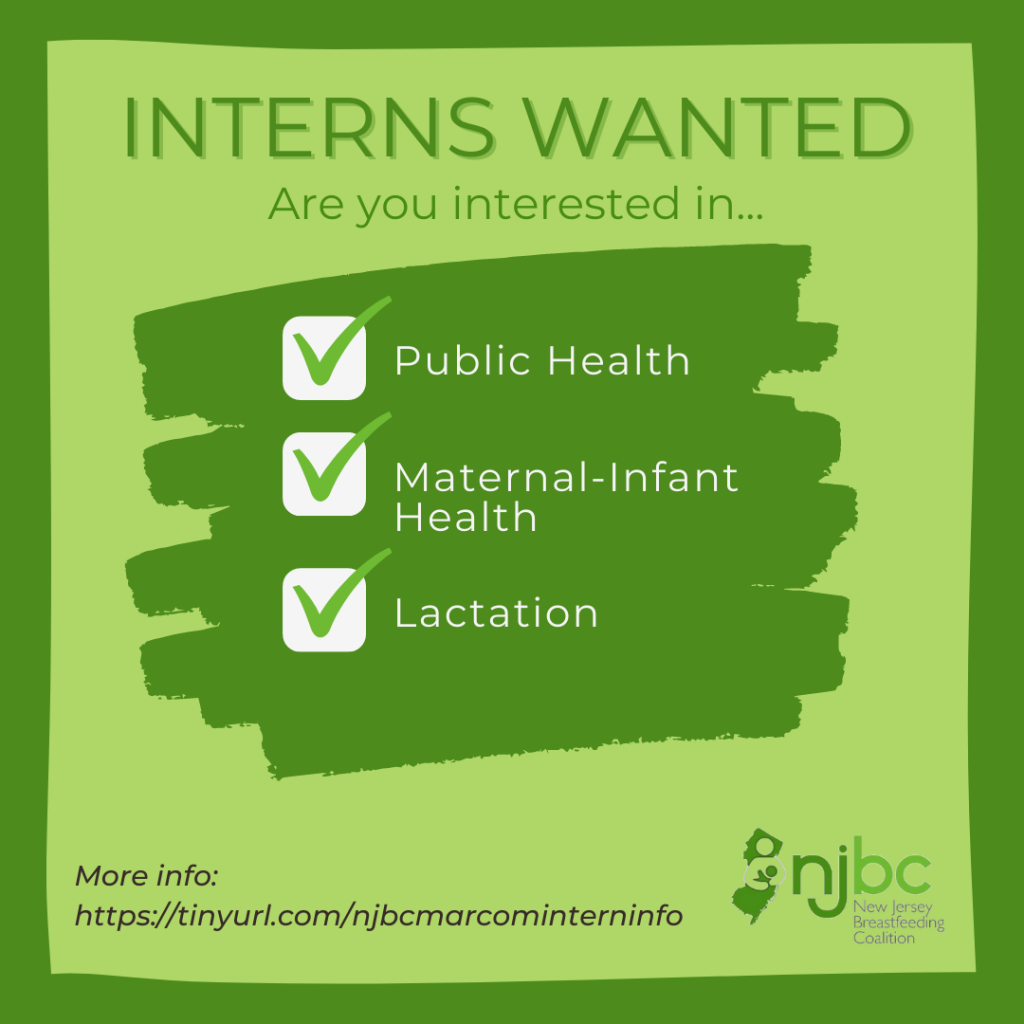 Lactation Related Positions in NJ

New Jersey WIC is looking for a statewide WIC Breastfeeding Coordinator. The position is full time. and entails defining, promoting and otherwise providing breastfeeding consultative services to the public and to WIC local agencies. For more information and how to submit an application: https://nj.gov/health/hr/hlthnov/documents/nov094-22.pdf
Jersey Shore University Medical Center (JSUMC) is recruiting for two RN/IBCLC positions, a full-time day and a full-time night position. We have a strong lactation department with great administrative support and we are looking for RN candidates with a passion for breastfeeding who will serve as clinical nurse leaders and educators. JSUMC is located in Neptune, NJ, and is a recognized Baby-Friendly Hospital. As a regional Level III perinatal hospital, our goal is to provide care that protects, supports, and promotes breastfeeding for our community, improving health outcomes for women and children. For more information: email Cassandra.Leahy@HMHN.org
Day position, https://jobs.hackensackmeridianhealth.org/job/borough-of-neptune-city/lactation-consultant-f-t-days/19511/21959528240
Night position, https://jobs.hackensackmeridianhealth.org/job/borough-of-neptune-city/lactation-consultant-f-t-nights/19511/21959528272
Virtua Health in Voorhees has a level 2 per diem RN Lactation consultant position available. Shift is 1p-9p. It requires 13 shifts in 6 weeks and 1 weekend. The weekend can be split. The position requires 1 winter holiday also. Apply at: https://www.virtuacareers.com/job/voorhees-township/registered-nurse-rn-per-diem-level-2-lactation-consultant/1234/21748822816
---